Notice to all depositors
In order to ensure your publication is eligible for REF, you must deposit it in the Online Archive within 3 months of acceptance. Deposited material should be discoverable, free to read and download for anyone with an internet connection. Please send all your publications to your Group Secretary promptly, to ensure they are recorded. You can also contact library@lstmed.ac.uk for assistance.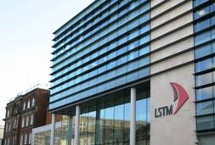 LSTM Online Archive is a digital archive of research output produced by Liverpool School of Tropical Medicine staff.
LSTM was founded in 1898, becoming the World's first institution devoted primarily to tropical health. We have extensive links with UN organizations, health ministries, universities, non-governmental organizations and research institutions worldwide, working in partnership to control diseases of poverty and to develop more effective systems for health care. Today, we train over 500 students, from more than 70 countries.
Our Centre for Tropical and Infectious Diseases (CTID) opened in 2008 has considerably expanded our facilities and capacity to research and develop new drugs, vaccines and pesticides to combat some of the world's most devastating diseases. We have grown from 164 UK-based staff in 2001 to around 340 staff in 2014, attracting new talent from around the world as we make progress towards our goal of becoming the premier European institution in tropical international health.
One of our main objectives is "conducting first class research and disseminating the results of that research". This Online Archive is another step in fulfilment of that aim; helping to ensure the accessibility of our published research outputs worldwide.
Quick Search
Latest Additions
Information for LSTM staff
Staff who wish to deposit their papers should contact Library@lstmed.ac.uk for assistance.
LSTM Online Archive supports OAI 2.0 with a base URL of https://archive.lstmed.ac.uk/cgi/oai2